Real Estate Listings
Please wait while we are fetching properties...
Welcome to the untamed wilderness of Wolf Lake, a hidden treasure nestled in the heart of Ontario, Canada. Located in the captivating region of the Kawarthas, this pristine lake offers a haven for nature enthusiasts, outdoor adventurers, and those seeking solace in the embrace of unspoiled beauty. Join us as we embark on an exploration of the enchanting wonders that Wolf Lake has to offer.
A Wilderness Wonderland:
Wolf Lake is a true gem, boasting a stunning landscape encompassed by dense forests, rugged granite cliffs, and a breathtaking expanse of tranquil waters. This serene and undisturbed oasis showcases the raw beauty of Ontario's wilderness and invites visitors to reconnect with nature in its purest form.
Tranquil Recreational Opportunities:
Whether you seek thrilling adventures or peaceful moments of reflection, Wolf Lake has something to offer everyone. The lake's pristine waters are perfect for fishing, with opportunities to catch a variety of species, including bass, trout, pike, and more. Cast your line and feel the excitement as you reel in your catch, surrounded by the serenity of the surroundings.
Paddling Paradise:
Wolf Lake is a haven for paddlers, offering endless opportunities to explore its serene waters by kayak or canoe. Glide along the glassy surface, reveling in the tranquil atmosphere and admiring the reflections of the surrounding forest. Paddling allows for an intimate connection with the lake's natural wonders and offers a chance to spot wildlife and immerse oneself in the peacefulness of the moment.
Backcountry Camping and Hiking:
For those seeking an immersive wilderness experience, Wolf Lake provides opportunities for backcountry camping and hiking. Pitch your tent amidst towering trees, and let the sounds of nature lull you to sleep under a canopy of stars. Embark on scenic hikes through the pristine forest, discovering hidden trails and witnessing awe-inspiring views of the lake and surrounding landscapes. The untouched beauty of Wolf Lake's wilderness will leave you feeling rejuvenated and inspired.
Wildlife Encounters:
Wolf Lake is home to a diverse array of wildlife, offering nature enthusiasts the chance to observe and appreciate the region's biodiversity. Keep your eyes peeled for sightings of majestic creatures such as moose, black bears, beavers, and a variety of bird species. The lake's rich ecosystem serves as a sanctuary for these animals, providing a glimpse into their natural habitats.
Preserving Nature's Majesty:
The protection and preservation of Wolf Lake's ecological integrity is of utmost importance. Local conservation efforts, regulations, and responsible recreational practices ensure that the lake's pristine beauty and delicate balance are safeguarded for generations to come. Visitors are encouraged to respect the natural environment, practice leave-no-trace principles, and contribute to the conservation of this remarkable wilderness.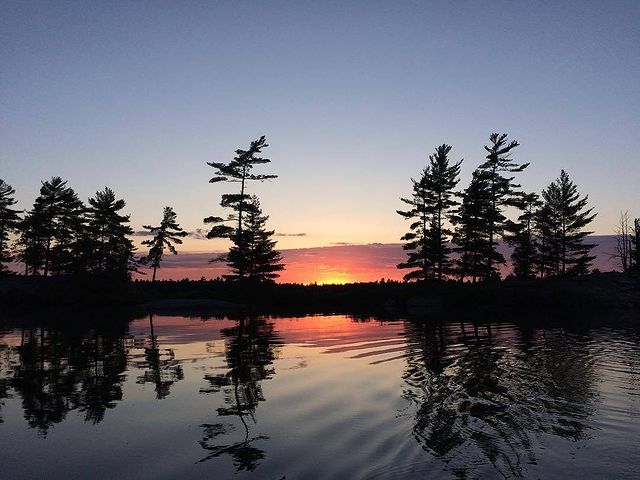 Wolf Lake is located off of Anstruther Lake Road on the east side of Highway #28 and east of Apsley in Peterborough County. The lake is situated within the Kawartha Highlands Park. There is a small sand gravel based public boat launch on the east end of the lake.
The lake reaches maximum depths of 30' and the average depth is 15'.
Rock rubble, submerged logs and overhanging trees provide good cover for fish along the lakes irregular shoreline. Weed beds and lily pads can also be found in the shallows. There are many points and main lake shoals and rock piles around which you can find smallmouth bass and muskie.
The major fish species include large and small mouth bass and muskie.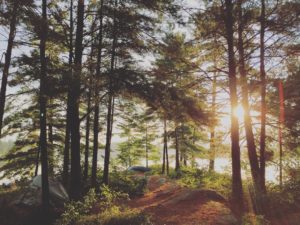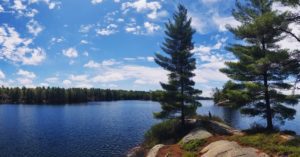 Links and Resource's Specific to Wolf Lake