Stoney Lake is a beautiful lake located in the province of Ontario, Canada. It is situated in the eastern part of the province, specifically in the Kawartha Lakes region. Stoney Lake is known for its clear waters, scenic landscapes, and abundance of recreational activities, making it a popular destination for tourists and residents alike.
Real Estate Listings
Please wait while we are fetching properties...
Stoney Lake is a beautiful lake located in the province of Ontario, Canada. Here are some additional details about Stoney Lake:
Location:
Stoney Lake is situated in the Kawartha Lakes region of Ontario, specifically in Peterborough County. It is part of the Trent-Severn Waterway, a historic canal system that connects Lake Ontario to Georgian Bay.
Size and Geography:
Stoney Lake covers an area of approximately 35 square kilometers (13.5 square miles). It is a relatively deep lake, with depths ranging from 6 meters (20 feet) to 70 meters (230 feet). The lake features rocky shorelines, picturesque islands, and clear, pristine waters.
Outdoor Recreation:
Stoney Lake offers a wide range of outdoor recreational activities. Boating is popular, and the lake accommodates various types of watercraft, including motorboats, sailboats, and canoes. Fishing enthusiasts can try their luck at catching bass, muskie, walleye, perch, and other fish species found in the lake. Swimming, water skiing, tubing, and paddleboarding are also enjoyed by visitors.
Scenic Beauty:
Stoney Lake is renowned for its scenic beauty. The lake's rugged landscapes, tree-lined shores, and tranquil surroundings provide a picturesque backdrop for outdoor enthusiasts and nature lovers. The area is particularly stunning during the fall season when the foliage turns vibrant shades of red, orange, and yellow.
Cottage Country:
Stoney Lake has a long history as a cottage destination, attracting both seasonal residents and vacationers. The shoreline is dotted with cottages of various sizes and styles, ranging from cozy cabins to luxurious waterfront retreats. Many families have established cherished traditions and memories at Stoney Lake over generations.
Nearby Communities:
The lake is surrounded by several communities that offer amenities and attractions. Lakefield, located on the eastern shore, is a quaint village known for its boutique shops, restaurants, and historic buildings. The area also has golf courses, hiking trails, and parks for visitors to explore.
Year-Round Destination:
Stoney Lake offers something for every season. In the warmer months, visitors can enjoy boating, swimming, and other water-based activities. The winter months bring opportunities for ice fishing, snowmobiling, and snowshoeing. The peaceful ambiance and natural beauty of Stoney Lake make it an inviting destination year-round.
Stoney Lake, with its natural beauty, recreational opportunities, and cottage culture, provides a serene escape for those seeking relaxation and outdoor adventure in the heart of Ontario.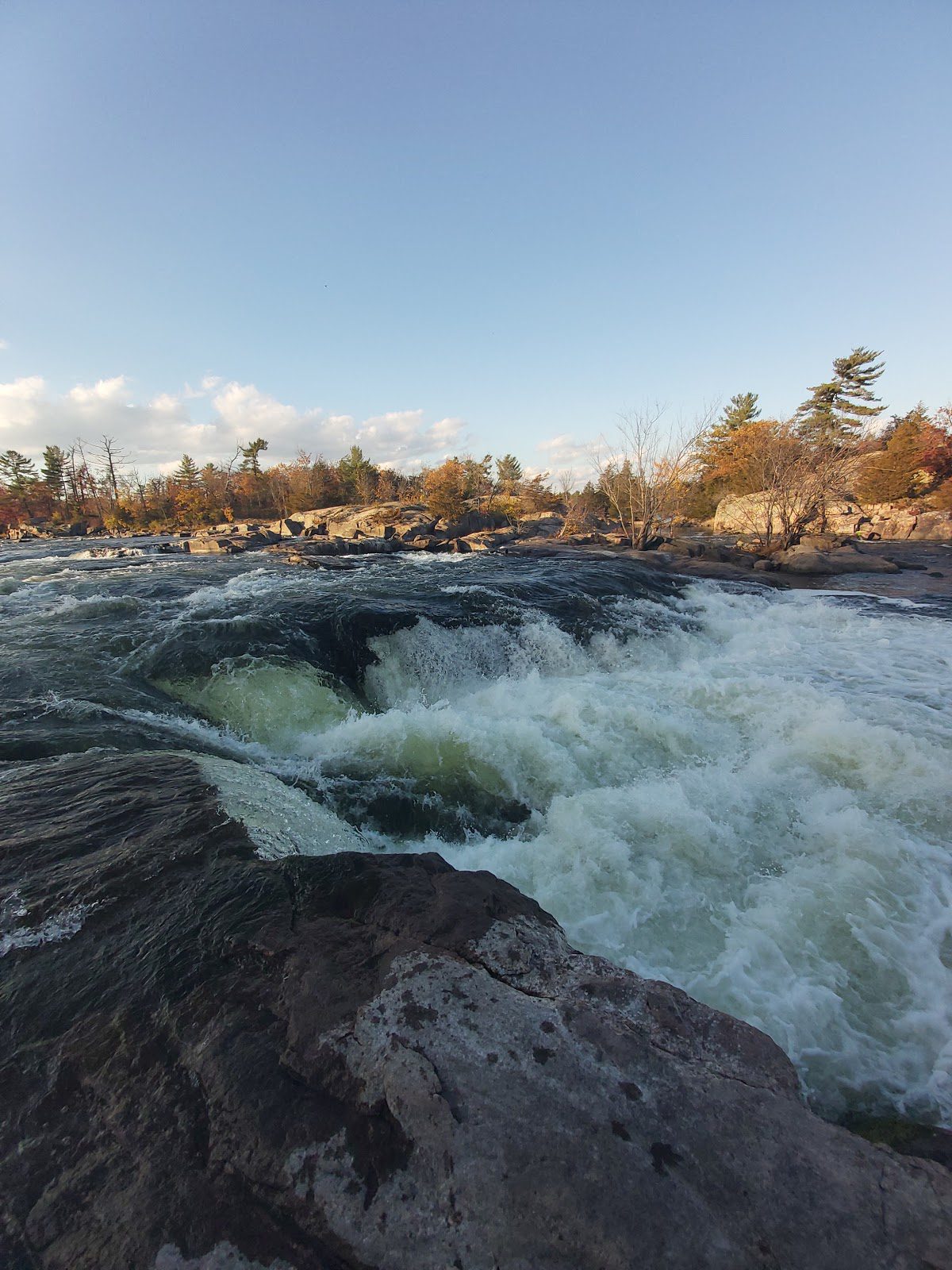 Links and Resource's Specific to Stoney Lake