Rice Lake is a picturesque freshwater lake located in Ontario, Canada. It stretches across
Peterborough
and Northumberland counties, offering a scenic and tranquil retreat for visitors. Known for its abundant fishing opportunities, the lake is
home
to various fish species, including walleye, bass, and muskie, making it a popular destination for anglers.
Real Estate Listings
Please wait while we are fetching properties...
There are plenty of activities to enjoy in Rice Lake. Fishing is a popular pastime, with the lake being known for its excellent fishing spots. You can also go boating or kayaking to explore the calm waters and take in the scenic beauty of the surrounding area. Additionally, Rice Lake offers opportunities for hiking, bird-watching, and camping, allowing visitors to immerse themselves in nature and enjoy outdoor adventures.
Fishing:
Rice Lake is renowned for its excellent fishing opportunities. Grab your fishing gear and try your luck at catching species like walleye, bass, muskie, and more.
Boating and Watersports:
Take advantage of the calm waters of Rice Lake by going boating, jet skiing, or water skiing. Enjoy the scenic views as you explore the lake and have fun on the water.
Canoeing and Kayaking:
Rent a canoe or kayak and paddle along the tranquil shores of Rice Lake. It's a great way to appreciate the natural beauty, observe wildlife, and enjoy a peaceful experience.
Camping:
Set up camp at one of the lakeside campgrounds and spend a night under the stars. Wake up to the sounds of nature and enjoy a rustic outdoor experience.
Bird-Watching:
Rice Lake is a haven for bird enthusiasts. Bring your binoculars and spot a wide variety of bird species, including herons, bald eagles, ospreys, and many others.
Hiking and Nature Trails:
Explore the surrounding area of Rice Lake by going for a hike or walking along the nature trails. Enjoy the fresh air, lush forests, and scenic views as you venture through the wilderness.
Photography:
Capture the stunning landscapes, wildlife, and sunsets of Rice Lake with your camera. The picturesque scenery offers ample opportunities for photography enthusiasts.
Golfing:
Play a round of golf at one of the golf courses near Rice Lake. Enjoy a leisurely game while taking in the beautiful surroundings.
Visit Local Attractions:
Explore the charming nearby towns and villages, such as Bewdley and Harwood, which offer quaint shops, restaurants, and historical sites.
Relax and Recharge:
Simply unwind and relax by the lakeshore. Take in the peaceful ambiance, read a book, have a picnic, or soak up the sun. It's the perfect place to disconnect from the hustle and bustle of everyday life and rejuvenate your mind and body.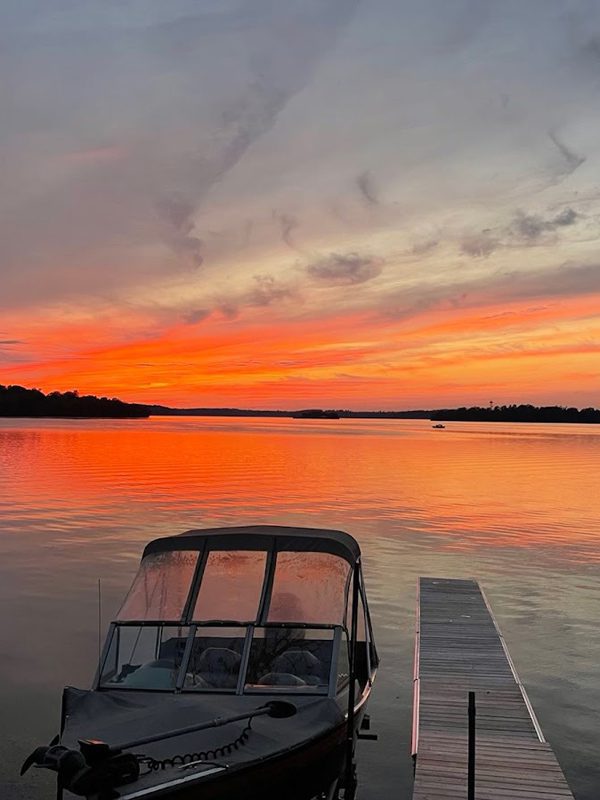 Links and Resource's Specific to Anstruther Lake