Gold Lake is located north of the village of Buckhorn on the east side of Hwy 507 along Beaver Lake Road. Gold Lake connects to Beaver Lake via a narrows at the north end, to Mississauua Lake via the Rattys River on the southwest side and to Cold Lake from the south end. The lake reaches a maximum depth of 130', the average depth is 82'. It is an irregular shaped lake with rocky shorelines, shoals, submerged logs, weeds and stumps. In order to protect a lake trout population which has declined over the years, the lake is closed to fishing during the winter and early spring. A public boat launch is located at the second bridge along Beaver Lake Road. Fish include large and small mouth bass, lake trout and pan fish.
Real Estate Listings
Please wait while we are fetching properties...
Location:
Gold Lake is situated in Peterborough County, Ontario, about 35 kilometers north of the city of Peterborough. It is part of the Trent-Severn Waterway, a historic canal system connecting Lake Ontario to Georgian Bay.
Size and Features:
Gold Lake is a relatively small lake, spanning approximately 2 kilometers in length. It offers calm, clear waters that are ideal for various recreational activities. The lake is surrounded by lush forests, rocky shorelines, and some residential cottages.
Outdoor Recreation:
Gold Lake is known for its excellent fishing opportunities. Anglers can find species like bass, walleye, muskellunge, and panfish in its waters. Boating, canoeing, and kayaking are also popular activities on the lake. Additionally, there are hiking trails and nature areas nearby, allowing visitors to explore the natural beauty of the region.
Nearby Amenities:
The town of Buckhorn, located just a short distance from Gold Lake, offers amenities such as grocery stores, restaurants, and accommodations. It's a convenient hub for visitors to stock up on supplies or enjoy a meal during their time at the lake.
Seasonal Attractions:
The Kawartha Lakes region, including Gold Lake, offers various seasonal attractions. In the summer, you can enjoy swimming, water skiing, and other water sports. Autumn brings stunning fall foliage, making it an excellent time for hiking and photography. In winter, when the lake freezes over, ice fishing and snowmobiling become popular activities.
Remember to check for any local regulations or permits required for fishing or boating on Gold Lake. Also, be sure to respect the natural environment and follow any guidelines or rules put in place to preserve the area's beauty for future generations to enjoy.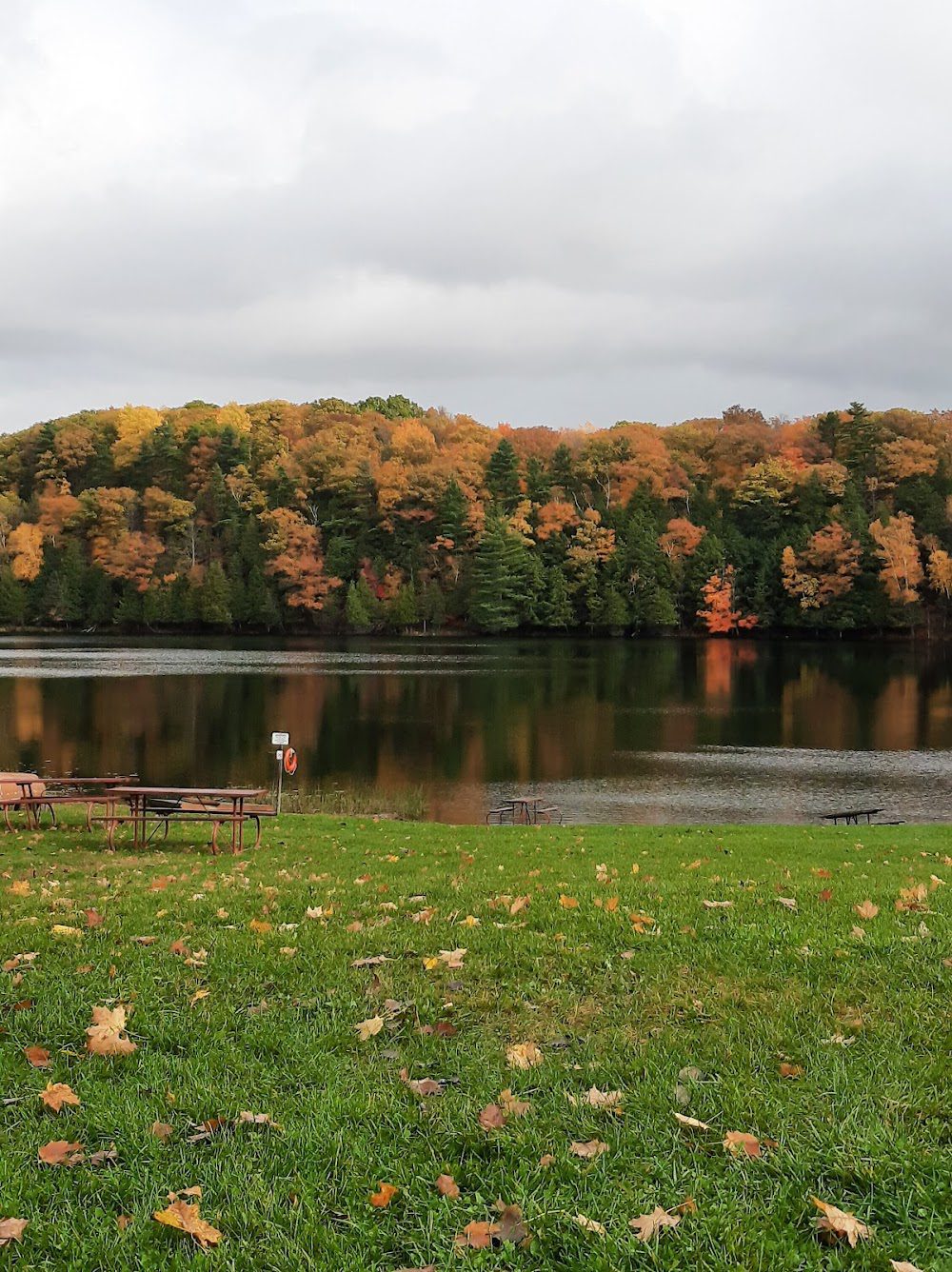 Links and Resource's Specific to Gold Lake