Chemong Lake is a gem within the Kawartha Lakes region, offering breathtaking natural beauty, a wealth of recreational activities, and a rich cultural heritage. Whether you're seeking outdoor adventures, serene relaxation, or a close-knit community atmosphere, Chemong Lake has something to offer.
Real Estate Listings
Please wait while we are fetching properties...
Welcome to the captivating world of Chemong Lake, located in the stunning province of Ontario, Canada. With its pristine waters, picturesque surroundings, and a wealth of recreational opportunities, Chemong Lake is a haven for nature enthusiasts, water sports lovers, and those seeking a serene escape.
Location and Overview:
Chemong Lake is situated in the Kawartha Lakes region of Ontario, approximately 125 kilometers northeast of Toronto. It is one of the many interconnected lakes in the area, collectively known as the Kawartha Lakes. Spanning over 5,600 acres, Chemong Lake offers an expansive and diverse playground for outdoor enthusiasts and nature lovers.
Upper and Lower Chemong Lake separate Ennismore and Bridgenorth. The two communities are linked by the causeway.
Recreational Activities:
Boating and Water Sports: Chemong Lake is a paradise for boating enthusiasts. Whether you own a powerboat, sailboat, or personal watercraft, the lake provides ample space for water-based adventures. Explore the various bays, inlets, and channels, and enjoy water skiing, tubing, or simply cruising along the tranquil waters.
Fishing: The lake is renowned for its excellent fishing opportunities. Anglers can cast their lines in search of various fish species, including bass, walleye, muskie, and perch. Take a boat out to find the perfect fishing spot or try your luck from the shore. Chemong Lake promises an exciting and rewarding fishing experience.
Swimming and Beaches: Numerous public beaches are scattered along the shores of Chemong Lake, offering ideal spots for swimming, sunbathing, and picnicking. Dip your toes into the clear waters, build sandcastles, or relax under the warm sun while enjoying the breathtaking views.
Nearby Attractions:
Selwyn Conservation Area: Located on the eastern shore of Chemong Lake, the Selwyn Conservation Area is a beautiful nature reserve encompassing forests, wetlands, and hiking trails. Explore the scenic trails, spot wildlife, and enjoy a peaceful retreat in the heart of nature.
Lift Locks: Just a short drive away, visitors can discover the famous Peterborough Lift Locks. These impressive hydraulic boat lifts are a National Historic Site and a marvel of engineering. Watch as boats are raised and lowered between the different water levels, providing a unique and fascinating experience.
Warsaw Caves Conservation Area: Venture slightly north of Chemong Lake to the Warsaw Caves Conservation Area, a captivating destination for outdoor enthusiasts. Explore the limestone caves, hike the trails, and marvel at the stunning natural formations that have been millions of years in the making.
Historical Significance:
Chemong Lake holds historical importance as it was once a vital waterway for Indigenous peoples and early settlers in the region. The lake's name, "Chemong," is derived from the Anishinaabe word "Chi-minissing," meaning "big waters." This name reflects the deep Indigenous heritage and the significant role the lake played in their culture and transportation.
Fun Facts:
Size and Depth: Chemong Lake is the fifth-largest lake in the Kawartha Lakes region, with a maximum depth of approximately 16 meters (52 feet). Its expansive size and diverse underwater terrain contribute to its popularity among water sports enthusiasts and anglers.
Birdwatching Haven: Chemong Lake attracts a rich variety of bird species throughout the year. Birdwatchers can spot various waterfowl, including ducks, geese, herons, and even the majestic bald eagle. The lake serves as an important habitat for both resident and migratory bird populations.
The Central landmark of the Bridgenorth – Ennismore area is the Chemong Lake Causeway. There was a time, travel between the two locations was not as easy as it is today. It wasn't until the 1840's that a ferry service was finally established in order to shorten the travel time from Ennismore to Peterborough. This service was dropped a few years later due to the expense related to its operation. While earlier attempts to construct a bridge ended in failure, in 1854, a delegation of residents approached county council requesting a bridge be built. In 1869, a floating bridge was constructed by William Trunnum, which was towed into place in 1870. Called the longest floating bridge in the world, it was also referred to as the bridge of terror. One can well imagine the name since Chemong Lake is 7/10's of a mile wide at the causeway. The floating bridge was replaced by a more modern causeway and bridge in 1949. In the 1960's the structure was rebuilt as it is seen today.
Events and Festivals:
Chemong Lake and the surrounding area host several events and festivals that celebrate the local culture and natural beauty. Some notable events include:
Selwyn's Waterfront Festival: Held annually in the Selwyn Conservation Area, this festival showcases local artisans, live music performances, delicious food vendors, and exciting water-based activities.
Fishing Tournaments: Chemong Lake hosts several fishing tournaments throughout the year, attracting anglers from far and wide to showcase their skills and compete for prizes.
Fishing Tip:
The area under the causeway is a popular spot for walleye. Trolling north of the causeway to Herrington Narrows is best when fishing for muskie.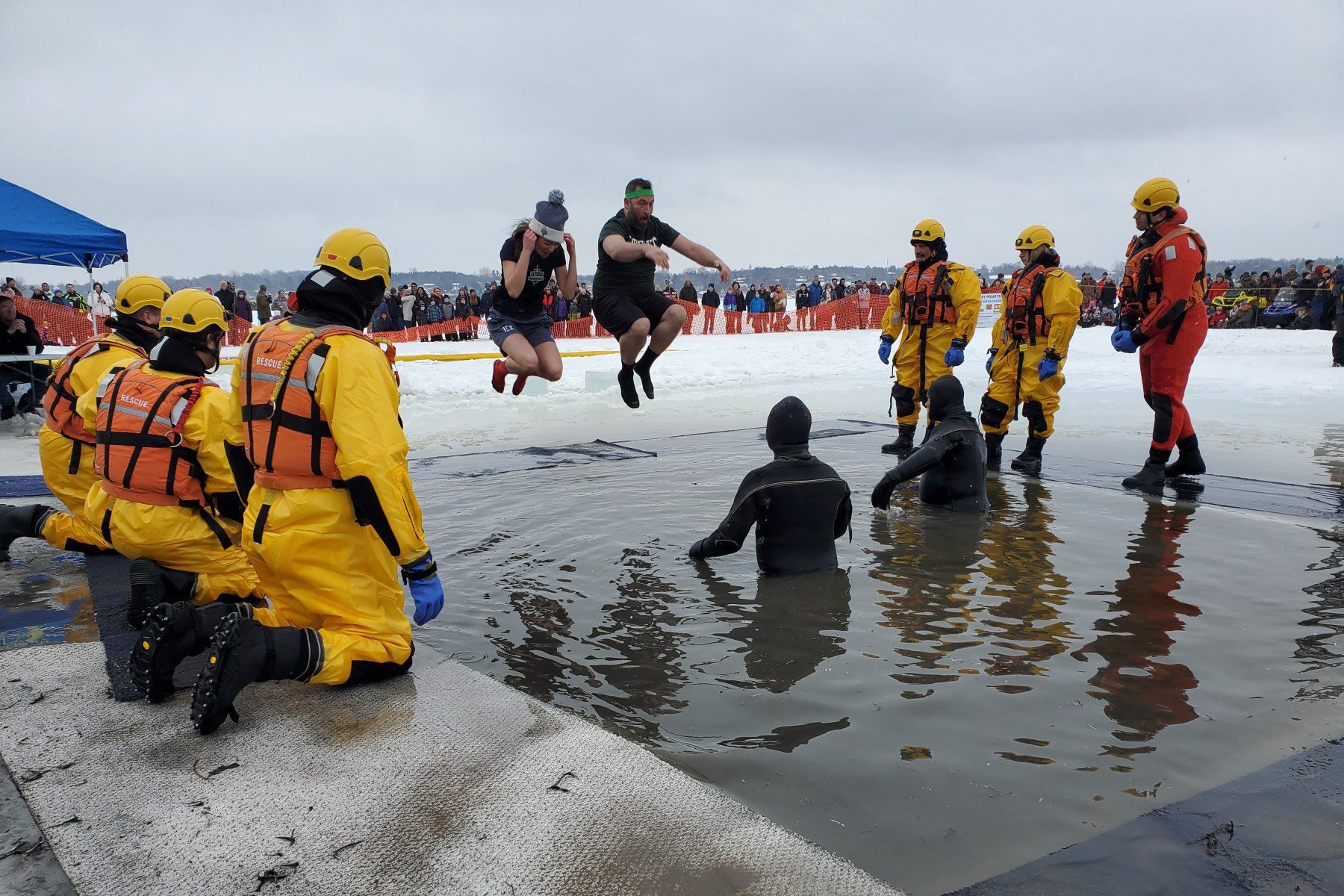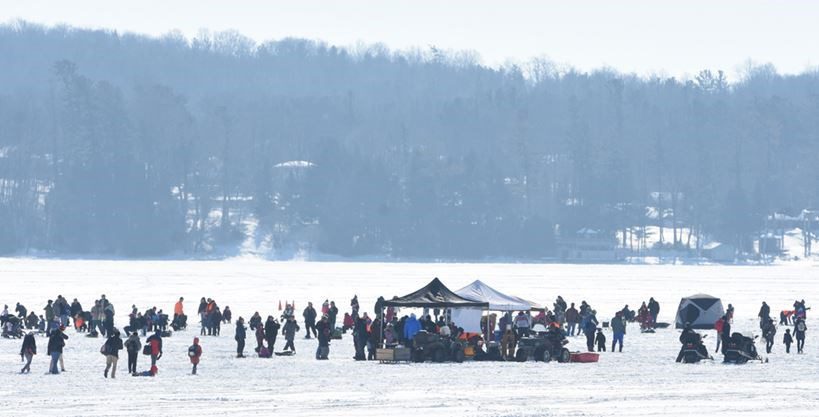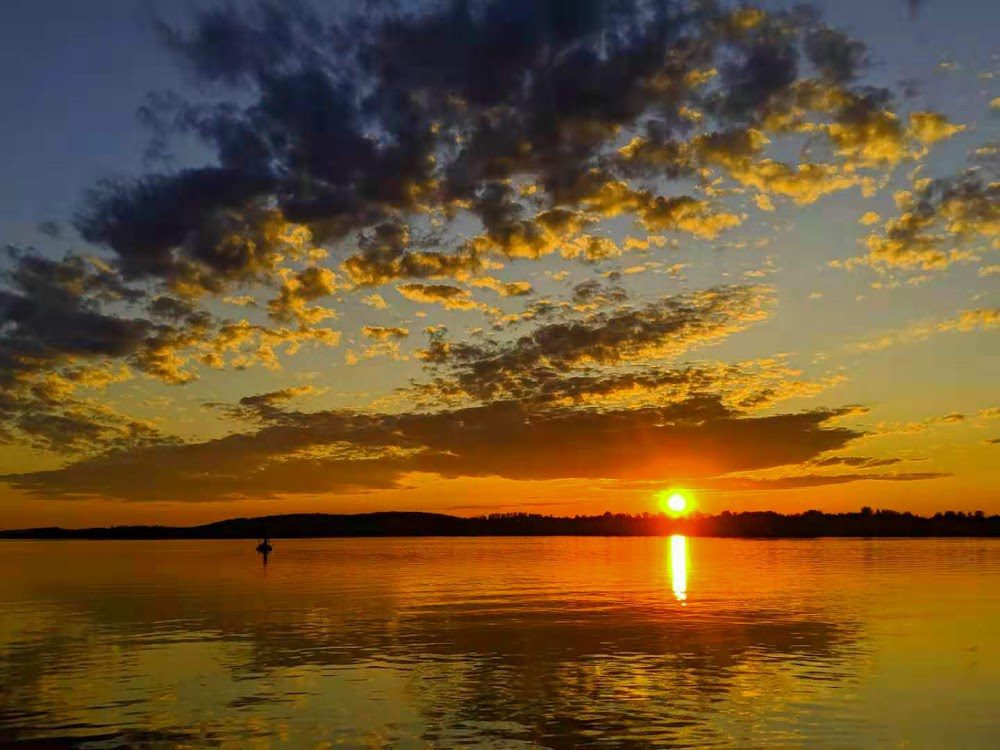 Chemong Lake Google Reviews